Interview: Tony Emerson, SEO Specialist at SpareFoot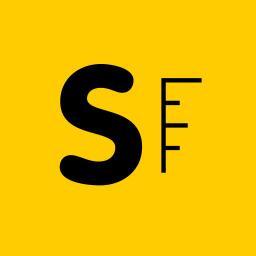 Tony Emerson, SEO analyst at SpareFoot, tells us about the changing atmosphere of search engine optimization and how to make your business more searchable.
Listen to Tony's interview here.SpareFoot is the world's largest, simplest and best marketplace for self-storage. They also provide leading web marketing solutions for storage operators. Their company is a fun and cool start-up headquartered in Austin, TX.
SpareFoot's goal was to create a streamlined and straightforward website with a straightforward call to action. They used tactics from old and established web platforms and applied them to their industry. Many of these tried and true methods are universal across businesses.
SEO is ill-defined and everyone wants to put their own spin on it. SEO is not a way to market, it's a way to amplify marketing.
When you start thinking about SEO, think about what your customers are going to look for. You should be specific. When they sit down and start typing into Google, what things will end up in that search bar most often?
SEO (Search Engine Optimization) is now being used to amplify marketing. Search engines are becoming better at finding information. Content creators are getting better at creating findable content.
Here are some ways to optimize your business for search engines.
Sign up for Google Places
Include keywords
Give titles or keywords to your photos
Networking with companies and SEO specialists to promote information and links
Too many keywords have the opposite effect. It's called keyword stuffing and it won't improve your rankings. You want to keep your keywords to the few that are most relevant.
Good SEO can help with conversion rate, too. You should find ways to monitor and keep up with your analytics to see what keywords and links have the highest conversion rates.
Customers aren't the only people who should be able to find you easily. Businesses should be able to find you, too.
Listen to Tony Emerson's interview here.
To hear more interviews like this one, subscribe to the podcast.